What is an Anti-Inflammatory Diet?
What is an Anti-Inflammatory Diet?
And how can it Benefit Me?
Follow my blog with Bloglovin
I'm willing to bet that you didn't even know such a thing existed!  I mean, think about it!  Food that helps reduce the inflammation in my body?  No way!!!  Yes way!!!  There is a such thing as an Anti-Inflammatory Diet, and I'm going to break it down for you and tell you how you can benefit from it!
Please re-pin me!
What exactly is Inflammation?
Quite literally, Inflammation is a process that naturally helps your body's healing process and protects it from more harm.  Although, some people have chronic inflammation, and this can be harmful if it goes on for long periods of time.  This Inflammation can go on for weeks, months, and even years, and can lead to a whole host of other health problems.
The difference between Acute and Chronic Inflammation
Your body's response to infection, injury, or illness is to increase its production of white blood cells, immune cells, and cytokines that aid in fighting off infection.  There are signs of short-term, or acute inflammation, and that includes, redness, swelling, pain, and an area that is hot to the touch.
Chronic Inflammation often happens with no signs that there is anything going on, or no real noticeable symptoms.  This type of inflammation can have effects on Diabetes, Cancer, Liver Disease, Heart Disease, and a host of Autoimmune Diseases, especially types like Rheumatoid Arthritis and Multiple Sclerosis.
What Causes Inflammation?
Your lifestyle!  More importantly, what you are consuming!  Consuming crap like refined sugars, high fructose corn syrup, high carbohydrates like bread products, all can lead to Obesity, Diabetes, Insulin Resistance, and also make you feel tired, sluggish, and chronically fatigued.
Eating a lot of processed foods that contain trans fats has been shown to promote inflammation and damage the endothelial cells that line your arteries!  These are the main cells that are found inside the lining of your Heart, Blood Vessels, and Lymph Vessels.
Your body needs to maintain a good balance of Omega-6 and Omega-3 fatty acids.  Consuming Vegetable and Canola oils can rock the boat in that balance and cause inflammation!
Other things that contribute to causing Inflammation are processed meat, alcohol, and a sedentary lifestyle (sitting on your butt too much!).
How your Diet can Help You!
The basic key to an Anti-Inflammatory Diet is simple, eat less inflammatory foods and more anti-inflammatory foods!
Your diet should be geared toward nutrient-rich foods that contain antioxidants, and avoid all processed foods!  Antioxidants work by reducing levels of free radicals. These reactive molecules are created as a natural part of your metabolism but can lead to inflammation if too many are created.
An anti-inflammatory diet should consist of a healthy balance of carbohydrates, proteins, and healthy fats.  You would need to make sure that you are getting enough vitamins, minerals, water, and fiber from your diet.  Before you add supplements, talk to your Doctor first and get lab values to see where your levels are, too much of a good thing can turn into something bad!
Two good examples of an Anti-Inflammatory Diet are the Vegetarian Diet and the Keto Diet (Ketogenic).  Both have a good balance of carbs, proteins, and healthy fats….and help you lose weight, which can also help to reduce inflammation.
What can I eat on an Anti-Inflammatory Diet?
How about if we start with what you shouldn't eat, or at least cutting down on or completely omitting from your diet:
Desserts:  Cookies, Candy, Cakes, Pies, Donuts, Ice Cream, etc!
Refined Carbohydrates:  White bread and Pastas.
Sugary Drinks:  Soda of any kind!  Fruit juices, Kool-Aid, Flavored Coffee Creamers, etc.
Processed Foods:  All processed meats (like bologna, hot dogs), Potato Chips, Pretzels, Processed cheeses, Crackers, basically anything that isn't FRESH!
Oils:  Seed Oils (sunflower, peanut, soybean), Vegetable oils (corn, canola)
Alcohol:  All, especially to excess, except for small amounts of Red Wine.
Trans Fats:  Foods that contain partially hydrogenated ingredients.
This is a wonderful alternative to frying with oil, and MUCH healthier!

What you CAN eat!
These are Anti-Inflammatory foods, include plenty of these in your daily diet:
Fruits:  Dark berries like cherries, grapes, boysenberries.
Vegetables:  Broccoli, Brussels Sprouts, cabbage, cauliflower, kale, dark leafy greens, see a theme here?
High fat fruits:  Olives and Avocados.
Fatty Fish:  Salmon, Herring, Mackerel, Sardines, Anchovies.
Healthy Fats:  Olive and Coconut Oils.
Peppers:  Chili Peppers and Bell Peppers.
Nuts:  Almonds, Cashews, Pecans, Pine Nuts, etc.
Spices:  Turmeric, Cinnamon, Fenugreek, etc.
Chocolate:  Dark Chocolate.
Teas:  Green Tea.
Red Wine:  5 oz per day for women, 10 oz per day for men.
Meats:  Chicken, Beef, Pork, in small amounts 3x a week.
Benefits of an Anti-Inflammatory Diet
When you begin a diet such as this, within a week or two you will begin to reap the benefits of better health.  Some of the benefits are:
Improvement of symptoms of autoimmune disorders, Lupus, Arthritis, IBS, Crohn's Disease.
Your risk for Heart Disease, Diabetes, Depression, Cancer, and Obesity is decreased.
The inflammatory markers in your blood are reduced.
Your Cholesterol, Triglyceride, and Blood Sugar levels are in better range.
There is a marked increase in your energy, mood, well-being, self-esteem, confidence, and outlook.
You've lost weight, and feel GREAT!
The truth is, even by reducing your intake of the foods you should not eat, by just half, and replacing them with the good foods, you are still doing your body a great service.  I live by this type of diet because I have Multiple Sclerosis.  I can tell you that it works!
Multiple Sclerosis and Inflammation
In Multiple Sclerosis, inflammation in the brain and spinal cord is what causes lesions, which is what "chews" up the myelin sheath that covers your nerves.  By reducing inflammation with your diet, you can reduce your chance of a relapse (new lesions or old lesions that flare up), and those recurring relapses is what can cause disability.  Strictly following an Anti-Inflammatory Diet and taking your DMT's as prescribed can greatly help the symptoms that many people with MS are plagued with on a daily basis.  This is true for many diseases and disorders, not just autoimmune diseases.
The Keto Diet
I'm a Licensed Nutritionist, my specialty is the Ketogenic Diet!  This is a diet that I widely promote and endorse simply because of the many health benefits involved in its structure.  Right now, I'm gradually integrating my Keto plans, recipes, tips, and advice into my Blog, so bear with me while I get it all up and running (this stuff takes time, and I also work full-time too!)  If you're interested in the Keto Diet and all the health benefits it has to offer, I invite you to first read my post on The Keto Diet Explained.  This is an overview of the basics of the Keto Diet, in an easy to understand format.  Come back to my Blog as I'm sure to have more on the Keto Diet soon!  So you won't miss anything, hit the subscribe button below and you'll never miss a post or recipe, it'll come to YOU!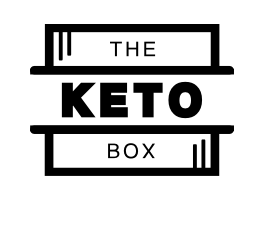 Here's another good article on the Anti-Inflammatory Diet – The Anti-Inflammatory Diet, can the foods you eat beat inflammation?
See ya soon!
XOXO